House relocations and removals|Selling Your House
Houses for sale
See some of our removal houses for sale. To see more, go to houses for sale.
Why buy a relocatable house?
Cost: You will save money! By buying the right house you can expect to SAVE 25% – 50% of new home prices.
Time: Homes can be delivered within weeks of building approval, occupancy can be achieved quicker than a traditional build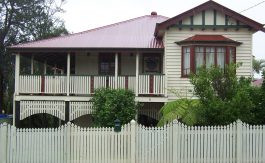 +
Ok, so the pic was for attention….. she's not there yet… Right Hand Gabled Queenslander… and so it ...
Continue Reading